Aston Martin, the legendary British automobile company, has decided to take a bold step in its innovation.. To do this, it applies the successful methodologies, experiences and technologies developed in its Formula 1 team to the process of creating its latest star product, the Aston Martin Valhalla. It is shaping up to be the first mass-produced mid-engine supercar Gaiden's Mark.
The ambitious project is the result of close collaboration between the British company and its namesake Formula 1 team. Aston Martin has found fertile ground in Performance Technology (AMPT).. This specialized division assists the brand's engineering team in critical areas such as vehicle dynamics, aerodynamics and material selection, aiming to intensify the development of future models.
999 units of the Aston Martin Valhalla will be produced
Production of the Aston Martin Valhalla is scheduled to begin in 2024 The company has decided to limit its production to an exclusive number of 999 units. Marco Mattiacci, Gaydon's Global Commercial and Brand Director, highlighted the transformative nature of the model for the company and the mid-engine vehicle segment as a whole. He noted that the Valhalla represents a major milestone in integrating Aston Martin's engineering expertise into road vehicles. With the capabilities of the Aston Martin Aramco Cognizant Formula One team.
The development process of the Aston Martin Valhalla has been an exercise in precision and cutting-edge technology. 90% of the vehicle's dynamic characterization and tuning has been carried out in an advanced simulator., and the final phase of development includes road and track testing. In addition, the valuable contribution of Aston Martin Formula 1 drivers Fernando Alonso and Lance Stroll has enriched the vehicle's calibration.
Formula 1 drivers are going to tune it
One of the highlights of this British supercar is its aerodynamic approach, which draws inspiration from Formula 1 vehicles. Every element of the Valhalla's body is designed to create downforce and reduce drag as much as possible.. Unlike Formula 1 vehicles, the Valhalla benefits from active aerodynamic systems at both the front and rear, further enhancing its performance.
Regarding motor mounting, Aston Martin undertook extensive optimization of the Valhalla's flat twin-turbo V8 engine.. This combustion engine combines with three electric motors to form a four-wheel-drive hybrid propulsion system, delivering an impressive 1,012 hp.
The first Aston Martin Valhalla arrives in 2024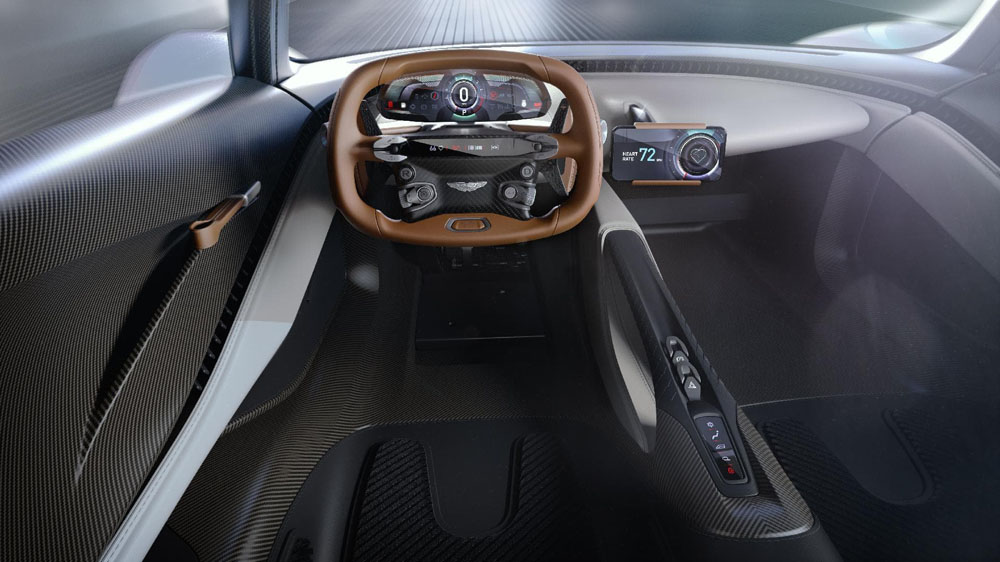 In short, The Aston Martin Valhalla represents a pinnacle of excellence in Formula 1 technology and automotive engineering., promises a driving experience unmatched in the mid-engine supercar market. Its arrival in 2024 will mark a milestone in the history of Aston Martin and the automotive industry in general.